Is a wedding in Mallorca calling out to you? Here are some of our top tips for a Balearic bride and vibe…. Check out part one below.
Our guide is written for you by our expert wedding and catering team, gleaned from decades of accumulated knowledge and experience, so settle in and learn from the pros!
It might be obvious we know… but get to know your location!
The diversity of Mallorca, from mountains to coastal towns to coves to long beaches, gives you a huge range of options – so be clear on what you want for yourselves and your wedding guests – and don't leave it to guesswork. Ask us for advice about which areas are popular for our clients.
Mood board your destination dream.
Curate Mallorcan-themed Pinterest and Instagram feeds and make them your best friends for inspiration and motivation on how you want your own wedding day to look and feel. Your preparation makes it so much easier for planners and suppliers to visualise your dream day. Follow us on @deliciosomallorca for your catering inspo.
Embrace locally produced food.
Why not include organic oranges, local herbs, Mediterranean vegetables, Soller prawns, Mallorcan lamb, or salted cod in your wedding menu…and encompass the flavours of Mallorca. We are always very keen to include locally produced food in our menus if our couples request.
Have a total budget in mind, and then put 20% on top. Have certain amounts set for each element, but be flexible with readjustments, as unexpected elements may be pricier, with others easier on the wallet.
Be thorough with your guest guidance.
As there is so much to see and do in Mallorca, plus of course all the wedding plans and timings, save all of that information in one place on a wedding website or a Facebook group. If you need help with local information just ask us.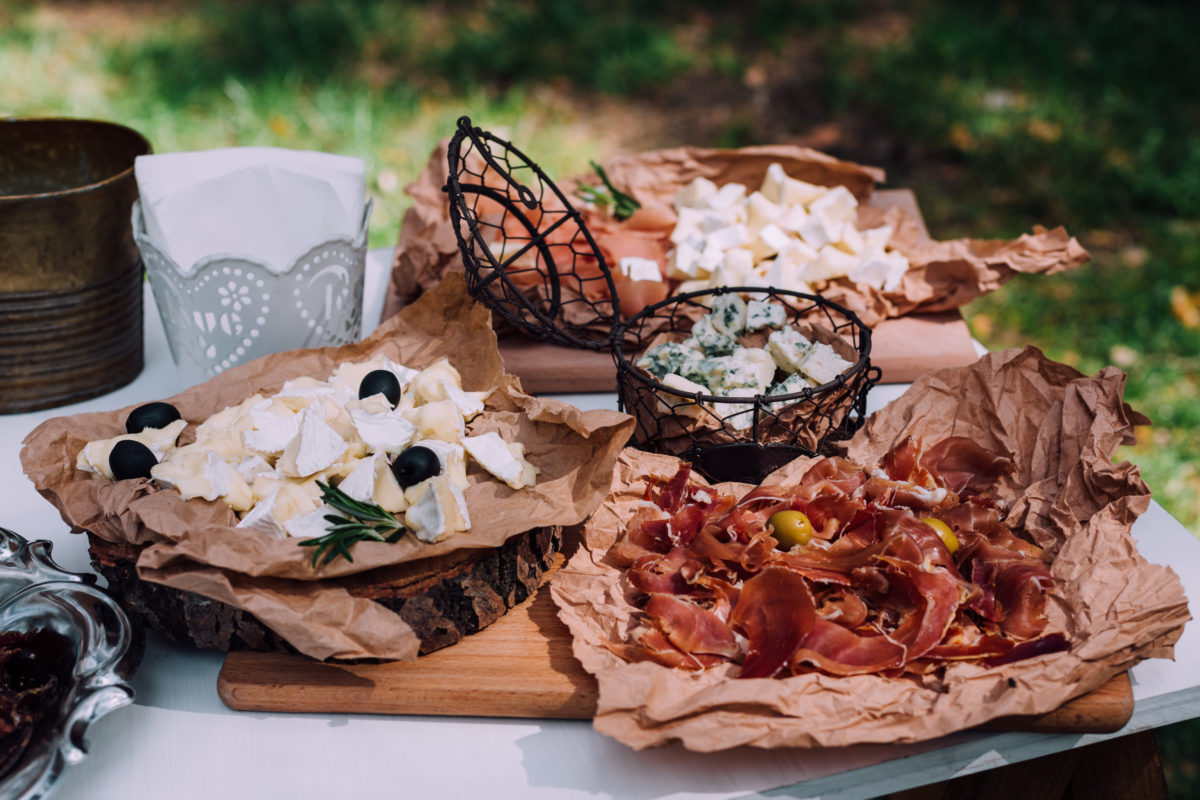 CHECK OUT OUR OTHER BLOGS HERE:
FOLLOW US ON INSTAGRAM FOR MORE TIPS AND INSPIRATION FOR YOUR MALLORCA DREAM WEDDING! https://www.instagram.com/deliciosomallorca/
CONTACT US FOR YOUR PERSONALISED QUOTE FOR YOUR OWN CELEBRATION.