Dreaming of a picturesque destination wedding? Look no further than our beautiful island of Mallorca, Spain. With its breathtaking landscapes, Mediterranean climate, and rich cultural heritage, Mallorca is the ideal setting for your fairytale wedding. Your English-speaking team at Delicioso will ensure your special day is nothing short of perfection!
Here's why we think Mallorca is your dream wedding destination: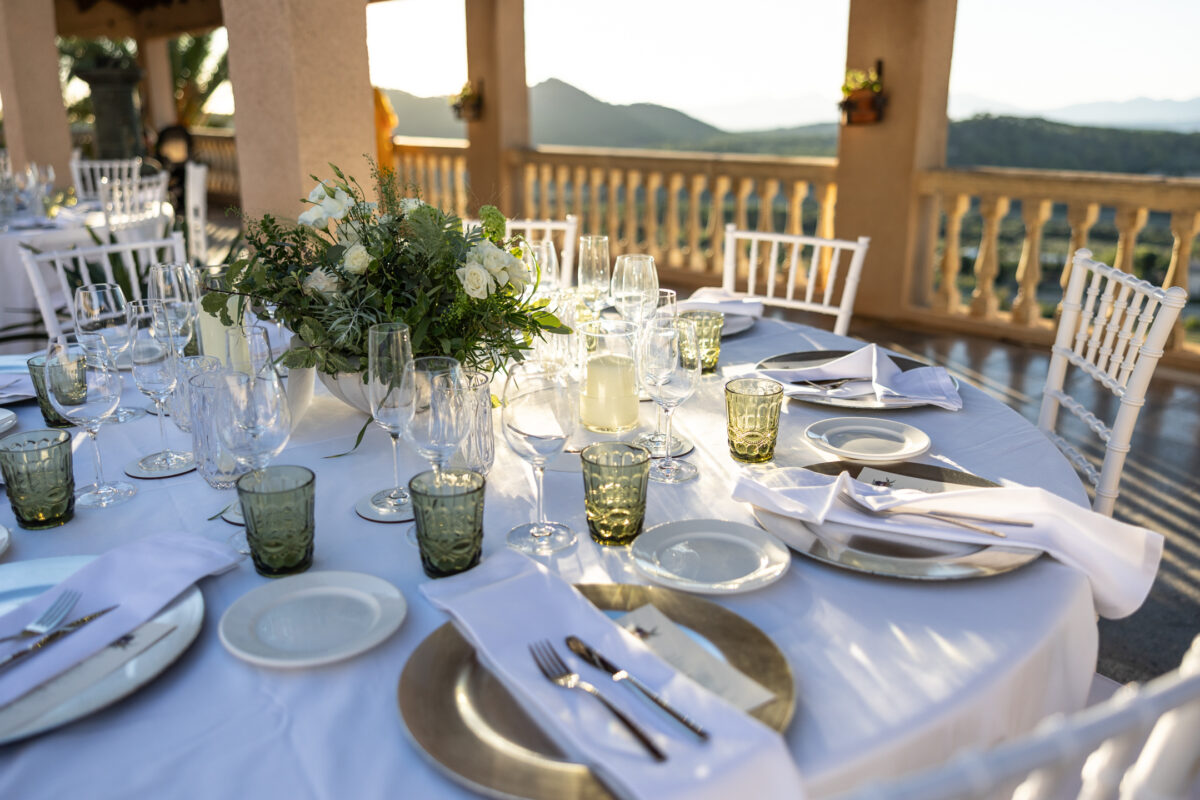 Mediterranean Paradise
Mallorca offers an array of stunning landscapes, from sandy beaches and crystal-clear waters to lush vineyards, charming villages, and majestic mountains. Whether you envision an intimate beachfront ceremony, a rustic vineyard celebration, or a luxurious castle wedding, Mallorca has it all.
Perfect Climate
With over 300 sunny days a year, Mallorca promises a consistently pleasant climate, making it an ideal wedding destination. Your special day will likely be graced with warm, sunny skies, creating a magical atmosphere for your wedding.
Cultural Charm
Mallorca's rich history and culture add a unique touch to any wedding. The island's traditions, and local cuisine will leave a lasting impression on you and your guests. Imagine savoring our authentic Spanish dishes and sipping local wines, making your wedding a truly cultural experience.
Ease of Access
Mallorca is easily accessible for American guests. We now have direct flights from the US, with more routes planned for 2024.
Why Choose Delicioso as Your Perfect Wedding Partner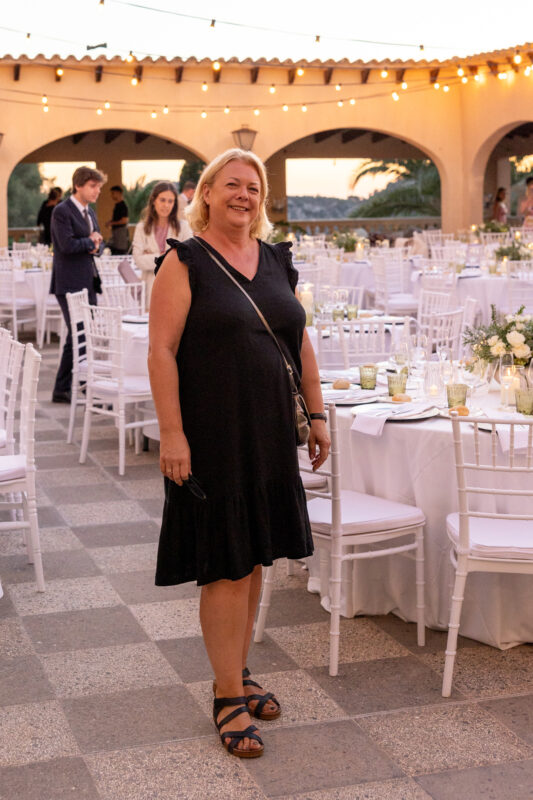 English-Speaking Business and Exceptional Customer Service
Delicioso is an English-speaking business, ensuring that communication is seamless, and your wedding plans are clearly understood and executed to your satisfaction. We pride ourselves on our responsiveness and time that we spend on each and every one of our couples.
We believe that customer service and communication are of utmost importance. We understand that a successful wedding relies on clear and efficient communication, and we are dedicated to making sure your wedding planning experience is smooth and stress-free.
Our Expertise
Delicioso is a well known catering and wedding planning company based in Mallorca. With years of experience, we have catered for many weddings, each one unique and tailored to the couple's desires.
Customisation and Personalisation
Delicioso understands that every couple is unique, and your wedding should reflect that individuality. We work closely with you to design a wedding that aligns with your vision, preferences, and cultural background. From elegant table settings to exquisite menus, we ensure every detail is personalised to perfection, including menus designed to your specific requirements.
Wonderful Catering
One of our standout features is our delicious food! Spain, and Mallorca have many authentic dishes for you and your guests to try. You can choose to have a traditional menu of tapas and paella, or go for many other types of cuisine that we can offer you. We source and use the finest local ingredients to create an exceptional dining experience for your guests. Our menus are crafted to satisfy all tastes and dietary preferences, ensuring that your wedding feast is both memorable and mouthwatering.
Flawless Execution
Planning a destination wedding can be challenging, but the team at Delicioso has it down to a science. We can take care of every aspect, from venue selection and décor to coordination with local vendors, so that you can focus on enjoying your special day. Our team can ensure a seamless, stress-free wedding experience.
Local Insights
Our strong local connections and knowledge of Mallorca will be invaluable to you. We have direct connections to more than fifty incredible venues, we can even advise you on the best time of day for your wedding, and offer unique cultural touches that will elevate your celebration.
Your wedding day is a once-in-a-lifetime event, and choosing Mallorca as your destination and Delicioso as your wedding partner can make it truly unforgettable.
With the island's natural beauty, rich culture, and our expert guidance, your dream wedding will become a reality.
Say "I do" in Mallorca, where your love story will merge with the magic of the Mediterranean, and let Delicioso create the wedding of your dreams.