Are you dreaming of sunshine, blue skies and cocktails? Already booked your summer holiday? Here are some of our favourite Food and Drink trends for 2020 – so get inspired and create the perfect summer party – now that is something worth looking forward to…
The Perfect Party Cocktail…
Any good party starts with a great cocktail, right? The perfect tipple is always the right way to start any special evening out. 2020 Drinks Trends believe getting back to good old fashioned cocktails like Negroni and Manhattan will be in vogue for 2020, as well as more savoury, umami flavour combinations to get away from the super sweet. Even premium tequilas are showing more and more interest for this decade with specialist Tequila bars popping up around the capitals of the world. Is that the George Clooney effect still perhaps?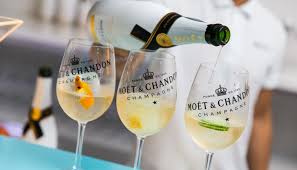 What´s your favourite party cocktail? Are the days of the Hugo, Aperol Spritz and Moet Ice numbered or do you still enjoy these classics on a hot day?
---
Themed Food Stands…
Food stands have been gaining more and more interest in the last few years – not only for parties but for weddings too.  The perfect way to keep your guests really happy, with plenty of food styles for them to try and enjoy.  Not only that, but everyone gets the opportunity to mingle much more than they might at a more traditional setting with formal seating plans.  We are happy to create stations for whatever your palate desires – Oriental Noodles is one of the latest party food trends, together with Tacos & Margaritas – always a winner.  Mini Burgers and our Truly Scrumptious Sweets Trolley are always a firm favourite with young and old alike.
---
Mallorca Flavours…
Provenance continues to be super important to both our clients and ourselves at Delicioso too. Here in Mallorca, we can also showcase the beautiful flavours of the Island we call home. We are spoilt with beautiful produce to share with you – Soller Prawns, Freshly Shucked Oysters, Hand Carved 5J Bellota Ham, Paella & Tapas, Almonds, Oranges and our beautiful olive oil. Dishes created around these beautiful ingredients are always popular with our clients and we love making these favourites too.

Get In Touch…
We hope this inspires you to plan your own summer parties this year.  So why not get out your diary, select your date and get in touch with us – we´d be very happy to help you create the perfect, Delicioso summer party.